Peptide receptor radionuclide therapy (PRRT) is a form of targeted cancer therapy and an example of a radiopharmaceutical. PRRT is very effective in controlling advanced, metastatic neuroendocrine tumors and prostate cancer. A key benefit — compared to other treatments such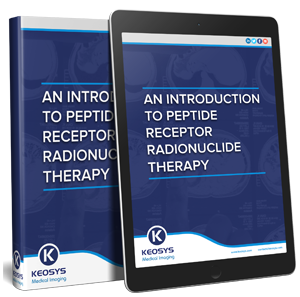 as surgery or chemotherapy — is that the peptide targeting mechanism enables the radionucleotide therapy to accesses disease at the cellular level.
Find out more about the use of PRRT in clinical trials in this 20-page ebook.
Download the ebook to learn:
Conditions that benefit from PRRT
Role of medical imaging in PRRT
What's new in PRRT research and development
Complete the form to download your copy.