The use of imaging endpoints in clinical trials has steadily grown over the last 30 years, and medical imaging (CT, MRI, PET, SPECT, X-Ray, DXA, etc.) has been playing an increasingly important role in research. Today, imaging is more likely than ever to be a key aspect of running a clinical trial, and successfully demonstrating safety and efficacy in a wide variety of diseases and conditions.

In response to the growing importance of imaging, the industry has seen the concomitant rise of contract research organizations specializing in imaging—iCROs. Today, these specialists are valuable partners for any sponsor or CRO whose clinical trial will rely on imaging.
As we wrote in more detail in a previous blog post, iCROs are called on to deliver in several vitally important areas, including:
Scientific knowledge and experience

Technical expertise

Project management and operational excellence

High-Quality data

Reader management

Still, despite their importance and growing impact on clinical research, there are only about 90 iCROs in the world today and few people are familiar with the impact they can make and the benefits they offer.
In an effort to educate more people more thoroughly on the subject, we at Keosys have created an infographic on iCROs and their vital role in clinical research today. We hope you'll take a moment to view it.
The infographic on iCROs follows below. You can download it by clicking here.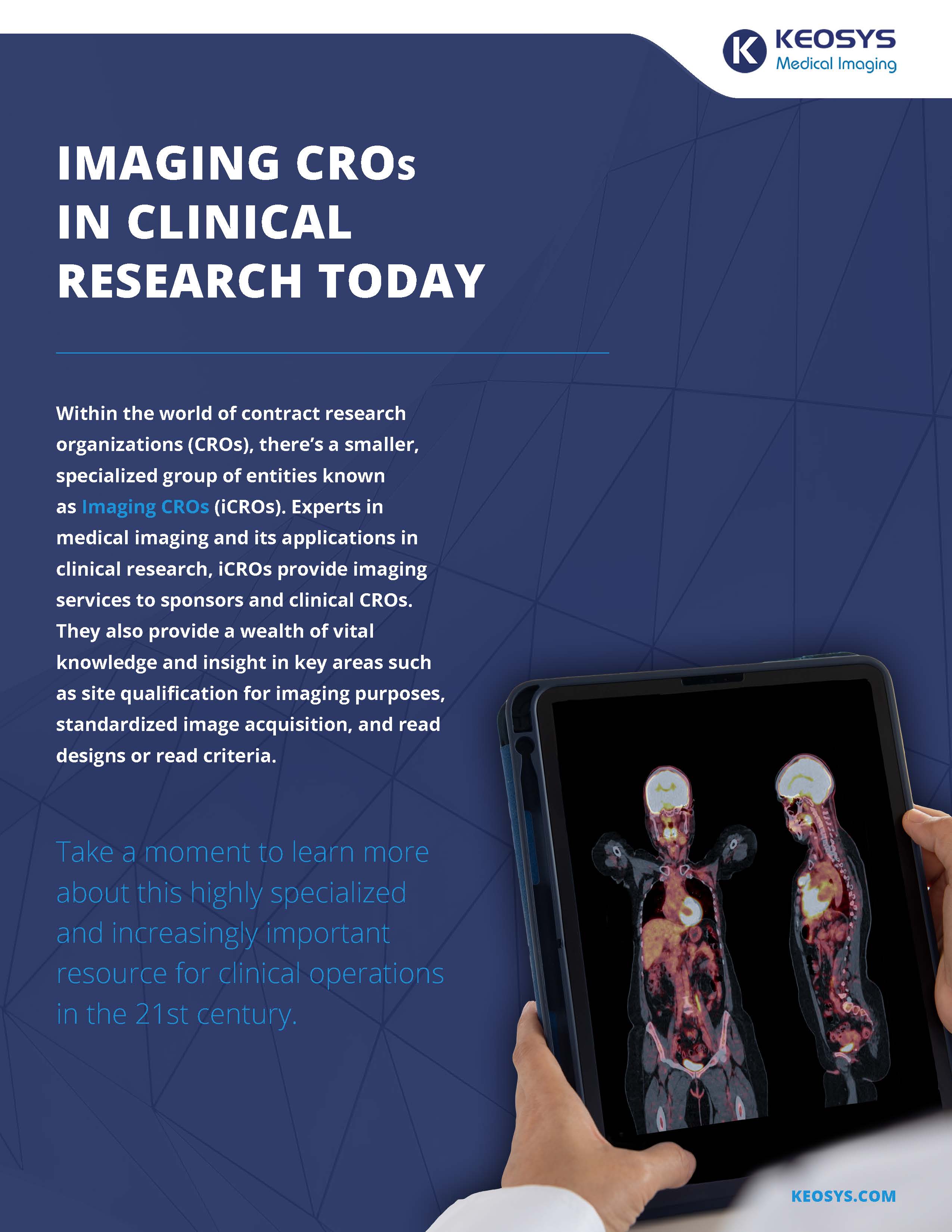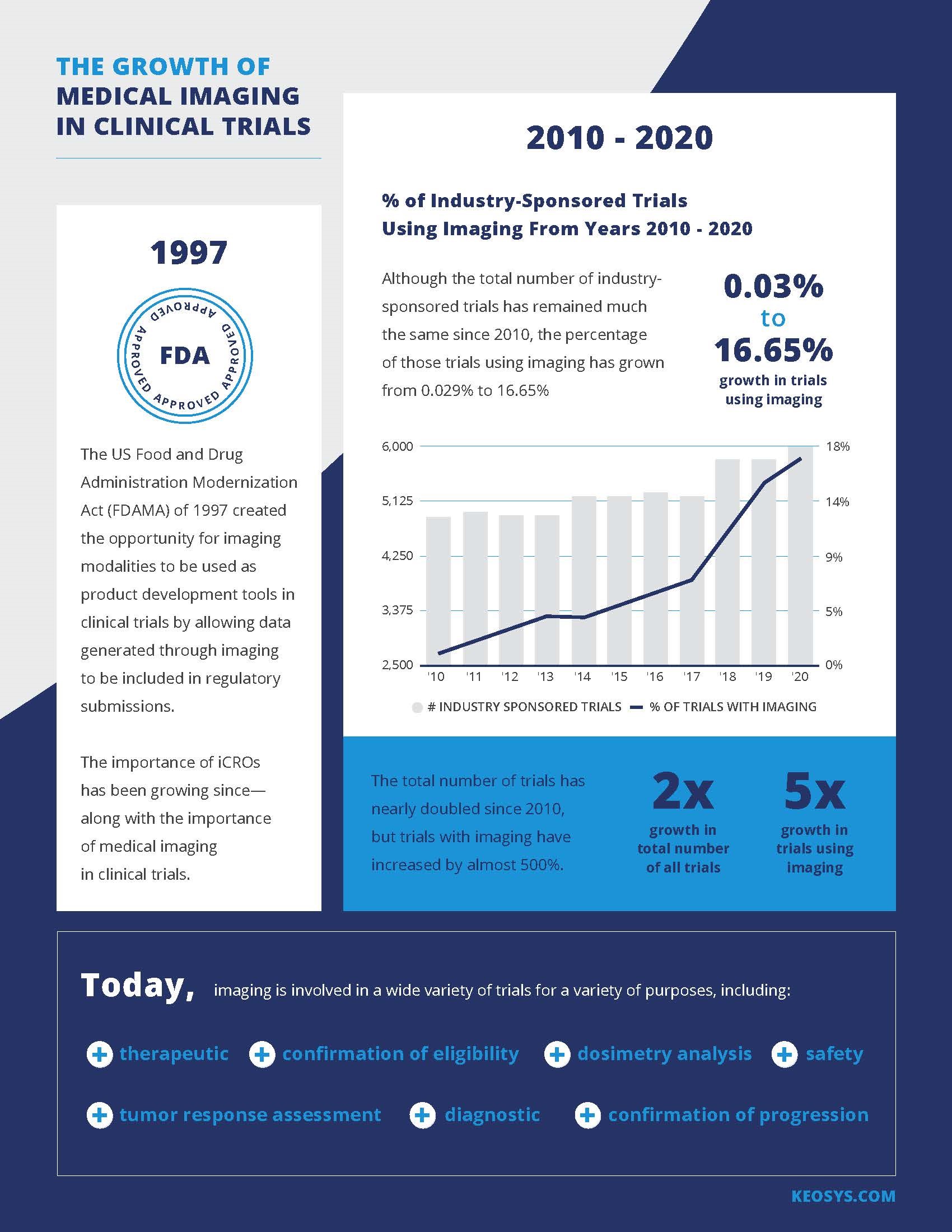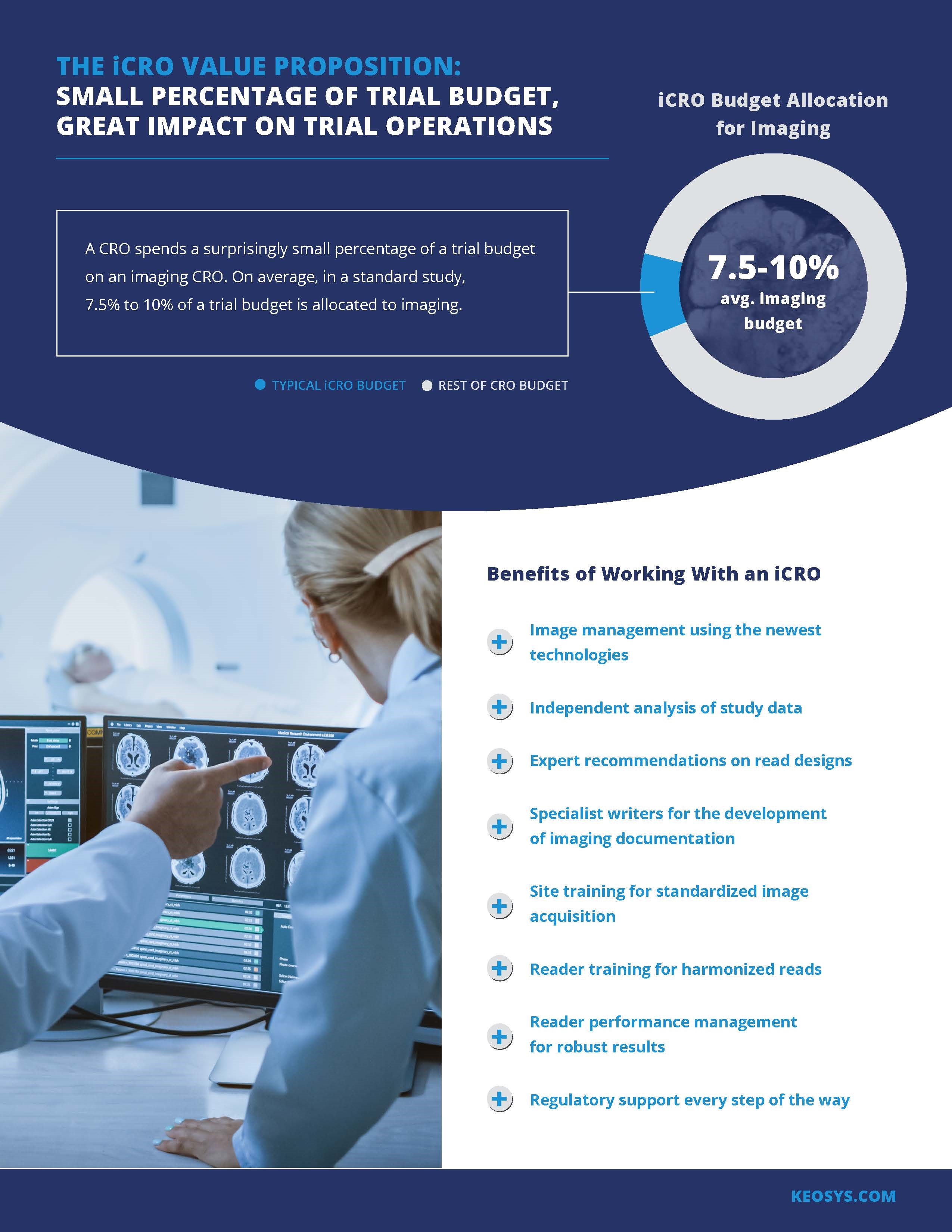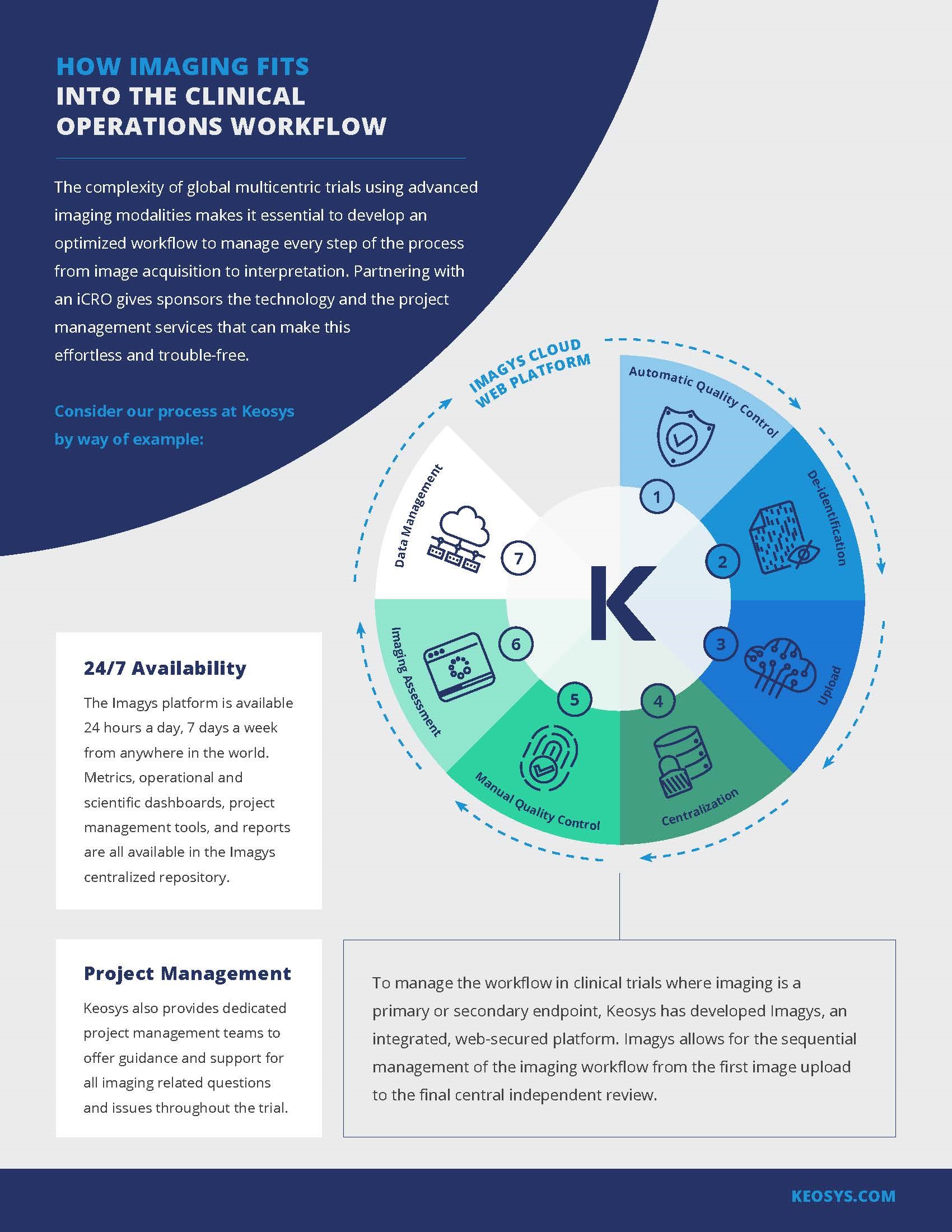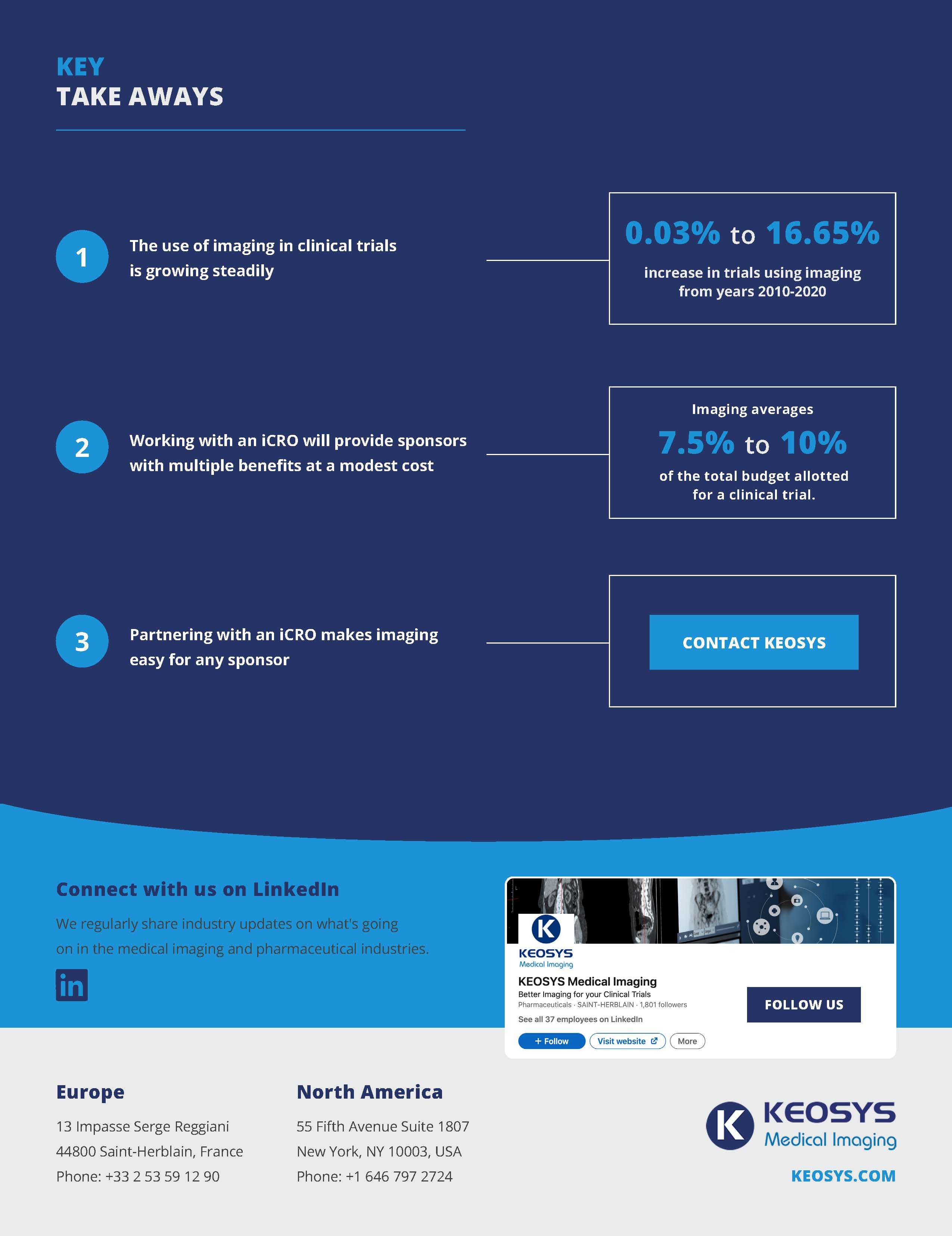 Keep watching the Keosys newsletter as we'll have more infographics on additional topics coming soon.