Prostate Cancer Working Group 3 (PCWG3) is an international working group of experts in prostate cancer who provided a framework for the assessment of subjects with castration-resistant prostate cancer enrolled in clinical trials. PCWG3 moves drug development closer to unmet needs in clinical practice by focusing on disease manifestations most likely to affect prognosis adversely for therapeutics tested in both nonmetastatic and metastatic CRPC populations.
We at Keosys have prepared an infographic that provides a summary of PCWG3's guidance and key points for the assessment of imaging from the committee's updated recommendations.
Below is our infographic on PCWG3's guidance. You can download it here.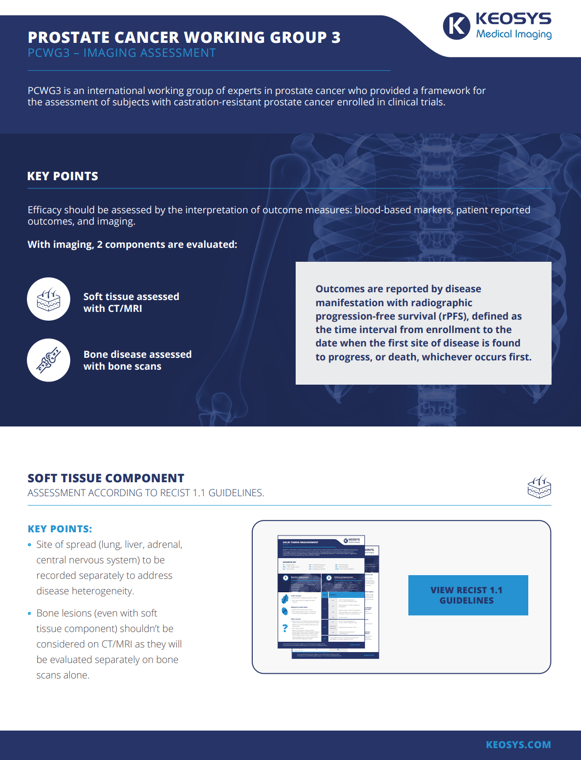 Subscribe to receive resources like these, plus news and imaging insights, right in your inbox from Keosys.